How AI Is Changing Patient Care For The Better: One Orthodontist's Perspective
Dr Claudia Cruz
Blog Post: Technology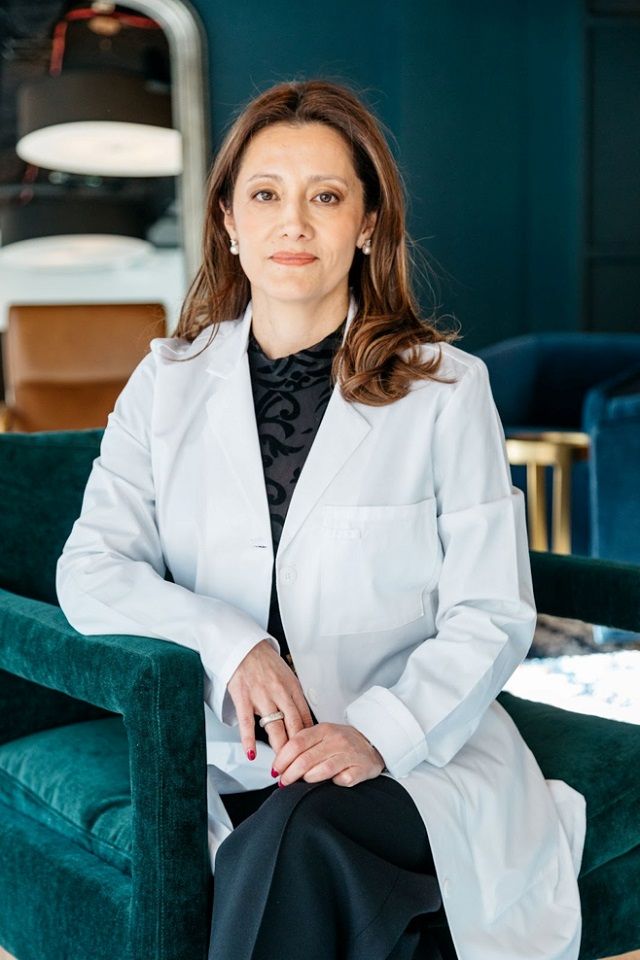 This is the first in a two part interview series with Dr Claudia Cruz about how the practice of orthodontics is rapidly changing and ways that doctors and their staff can manage these rapid changes.
As AI makes inroads into many aspects of modern life, it is also quickly changing orthodontic treatment planning. In particular, new dental treatment planning software that incorporates AI and machine learning is facilitating easy integration with dental labs that manufacture dental aligners.
We spoke with Claudia L. Cruz, DDS, MPH, MS, a practicing orthodontist and leading dental
academic at Columbia University about new dental treatment planning software featuring AI that is completely changing the way that orthodontic practices manage pre-processing, set-up and post-processing.
How is AI impacting the industry and orthodontics?
AI is helping to overcome the limitations associated with the current manual methods of identification and offers 3D treatment plans that are more realistic. These tools are able to create more dynamic anatomical reconstructions for patients, and therefore they're more effective mimicking the manual method. The use of AI reduces the doctor assessment workload and improves diagnostic accuracy.
Will AI elevate patient care to a new standard that will have an impact on public health?
Currently, many orthodontic eligible patients are not insurance approved because their malocclusion may pass undetected due to systems that fail to incorporate effective components on the diagnosis. More comprehensive methods of malocclusion are required. With deep learning techniques it is possible to eliminate the subjectivity associated with human decision-making; because human assessment is a time-consuming activity that may be affected by inter- and intra-rater variability, using processes that can automate it, like machine learning techniques, can be of great value. AI can improve the accuracy of diagnoses for orthodontic treatment,
For instance, assessing skeletal maturity is essential for diagnosing pediatric endocrinology and orthopedic treatment. The various AI algorithms developed recently effectively overcome the limited delivery of the manual method we've been using. AI algorithms can perform different assessments that overcome the limitations of manual methods by improving the accuracy of diagnosis.
Gradually we will be able to incorporate more data, not only from teeth but data individualized to the patient's biology. Then, we will leverage patient care with more plausible methods and less non-desirable outcomes.
Which AI tools lead to a new standard of care in more dental practices?
AI helps to provide a more dynamic representation of how a patient's mouth functions. So we're going to be able to translate a better understanding of the dynamics, and therefore we're going to be able to diagnose with more precision. We will be able to foresee limitations more realistically, more accurately. We're going to be able to treat borderline patients more effectively.
How will these types of tools change current treatment practice? Will it be a time-saver? Will it improve health for the patient?
Yes. Because traditionally, complex cases take a longer time, there are many things that we're not able to predict beforehand. With these tools, we're going to be able to pinpoint the specifics to a case and that is going to speed it up or is going to optimize my treatment planning rather than going very subjective in certain occasions that I need my assessment,
For instance, Extraction patterns are still very subjective to our knowledge. But if we have artificial intelligence calculating what's the best chances for a patient. This artificial intelligence is contributing big time to what is more accurate and more precise for the case that I have to analyze.
Is there anything else like SoftSmile's VISION currently available to doctors? And if not, why in your opinion will it be so groundbreaking?
No, VISION is markedly different from other available software. Dental segmentation is one of the key steps in computer-assisted technology, and its accuracy is closely related to treatment outcomes.
This procedure requires precise positioning and extraction of tooth shapes on the patient's 3D dental cast. This machine learning using these models for tooth segmentation helps in the task identification and the performance of improvements we were looking for in tooth segmentation.
Assisting orthodontists in determining the best treatment plan for the patient, be it orthodontic treatment, surgical, or a combination of both. It requires a comprehensive set of features and capabilities that facilitate my treatment planning.
We're observing now that treatment planning software, in general, still needs more accuracy and favors technology adoption by doctors. Still, if you compare VISION to what we currently have in the market, it's much more robust, accurate, intuitive, and with an incredibly shallow learning curve. And that's a big step right now in terms of differentiation when you want to compare the quality of the other software in the market.
Dr Cruz, serves as a clinical advisor to SoftSmile and is familiar with the company's VISION software which is an automated treatment planner based on actual real-time stress calculation and biomechanical principles.
share
Stay up to speed
on the latest at
SoftSmile