The True Cost of Clear Aligner "Confidence"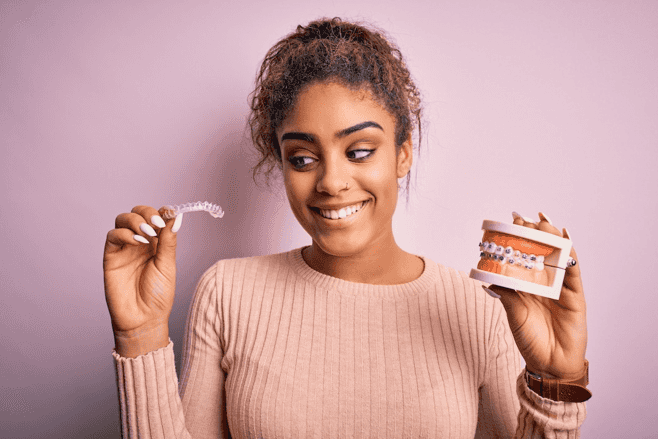 I remember sitting in my orthodontist's office when I was 11 years old dreading the pending embarrassment of getting metal braces. As I waited for the orthodontist, I looked up at an Invisalign ad in the exam room featuring a pretty blonde girl playing soccer. She looked happy and comfortable in her own skin even though she was wearing braces.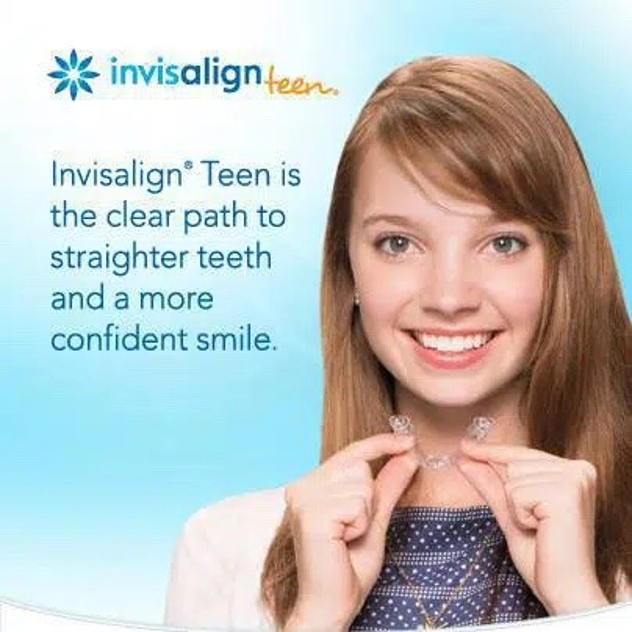 I longed for the same confidence and coolness of the girl in the ad and the invisible braces that all the popular kids at my middle school seemed to have (a sporty blonde I was not). The marketing team at Align Technology had done their jobs well. Clear aligners had cache. They were desirable but also out of reach for me and many others.
Unfortunately for me, my particular case was not eligible for clear aligner treatment. And so, I had metal braces from the end of middle school through junior high, when my insecurities were really at their worst. My metal braces cost my parents about $6,000 - a financial burden eased with a monthly payment plan.
What the sporty blonde in the Invisalign ad failed to reveal was that clear aligners are really not suitable for a lot of people, and there are other concerns that impact the choice of treatment. Though it is true that clear aligner treatments require fewer office visits, they also require a self-disciplined patient who will wear their aligners 22 hours a day – something 11-year-old me would have had a lot of trouble with. Clear aligners also tend to be pricier with costs ranging from $3,000 to $8,000 whereas metal braces – depending on the case – cost on average $1,800 to $5,500.
Though my experience with metal braces happened years ago, it left a strong impression on me. More so, now that I am working at SoftSmile, an innovative dental technology company that makes clear aligner treatment planning software. Our goal is to build on the promise of the original Invisalign vision –but with improved accessibility and reduced costs – a reality for many more people.
But first, let's take a look at the history of clear aligners and their legacy.
According to a 2019 article from The New York Times, Align Technology's "aligners initially were marketed as braces for adults, but as the products improved, manufacturers saw an opportunity to sell them to an appearance-conscious younger market. Invisalign Teen was introduced in 2008." This strategy has proved effective considering: "In the last two years, Invisalign's volume of teen and tween patients grew faster than that of adults."
Back in the 2010s, Invisalign chose to market directly to patients. As a result, more patients began going to their doctors looking for Invisalign. Even if the patient's case wasn't eligible for Invisalign, the patient was still in the orthodontist's chair and ready to hear about treatment options, which was a win in the doctor's mind. But it was also somewhat disingenuous.
The true brilliance of Invisalign's core strategy is its appeal to universal human desires for beauty and confidence, as well as tapping into self-consciousness around having a mouth full of metal braces ( i.e. most middle schoolers and teenagers as well as many adults who neither had access to nor could afford braces as children).
But that initially winning strategy of mining a potential customer's lack of confidence may not cut it anymore in today's rapidly changing aligner marketplace. Need a similar example? Just look at Aerie and Victoria's Secret and the women's lingerie market.
In 2014, Aerie launched its #AerieREAL campaign that emphasized inclusivity and authenticity and featured images of diverse models that had not been retouched. Additionally, in 2020, "Aerie took its activism even further by setting aside $400,000 to award 20 young people who are activists within their own communities."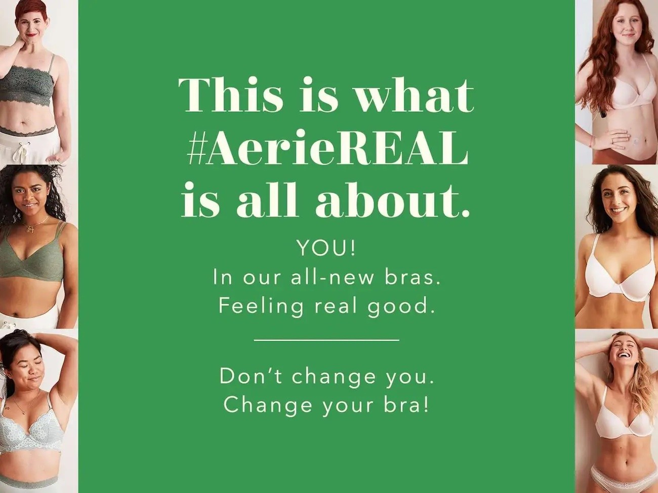 Aerie's Global Brand Ambassador, Jennifer Foyle, said of the rebranding campaign: "It's not easy to grow a brand today. It has to have a purpose. And I think with the authenticity that we deliver in Aerie, the community just wants to be part of it. And the community is our customer." The company has reaped the benefits of this rebranding to the tune of $1 billion in revenue in 2020.
Recent data has shown that "90% of Generation Z consumers believe an organization should be responsible for addressing social and environmental causes and would pay more to shop at organizations that are civic-minded."
Like Invisalign, Victoria's Secret, an initially successful brand, has had less success with its recent rebranding. The company has replaced "its bevy of supermodel angels with the VS Collective, ten women of great accomplishment as well as varying ages and body types."
The brand has done away with the angel wings and brightly colored lacy underwear in exchange for more neutral tones, and customers aren't happy about it: "The message it is sending, said one observer, is that inclusivity isn't glamorous. Bring back the wings — but put them on everybody!"
Authenticity is as important as inclusivity to the new generation of consumers.
My generation considers inclusivity, ethical practices, and company values when deciding where to spend our money. An inclusive company is driven by increasing accessibility. For my colleagues and me at SoftSmile, this means improving quality and reducing orthodontic treatment costs through our technology. Our marketing puts our company mission first.
As our CEO and Founder, Khamzat Asabaev has stated many times, "we believe a healthy and beautiful smile is a basic good that should be enjoyed by all without having to worry about prohibitive costs."
There are over 500 million people who could benefit from orthodontic treatment, but only 4% of those have been treated. The clear aligner market is expected to grow at a compound annual growth rate (CAGR) of 29.5% from 2022 to 2030. Teens represent the highest growth of any market segment, but the biggest hurdle for many is still the high cost of treatment. SoftSmile is striving to create technology that bridges that gap.
With our clear aligner treatment planning platform, VISION, in hand, doctors in more places will be able to offer quality orthodontic treatment at a lower cost, in record time, and without sacrificing safety and quality. With VISION, doctors are able to fully harness 3D printing technology to create aligner treatments in their offices, making it possible for patients to receive their aligners in one visit. 3D printing of aligners significantly decreases the cost of the treatment for the patient.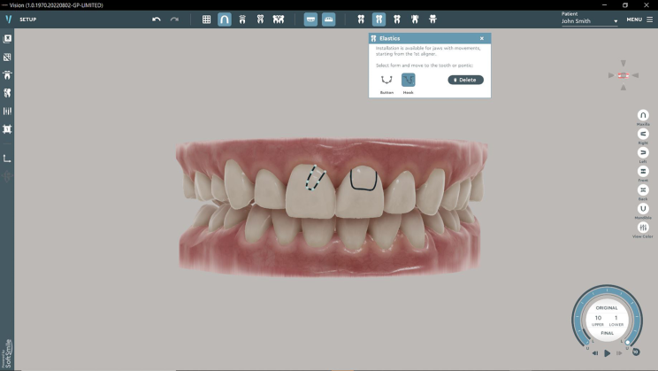 At SoftSmile, we don't market to promote a sense of exclusivity, we market to demonstrate how our innovations will increase the accessibility and affordability of orthodontic treatment.
We aren't interested in telling patients their smiles (or their lives) would be more satisfying if only they used our product, but we are determined to help doctors and their patients see what is possible with the power of VISION - our all-in-one treatment planning tool.
The inner 11-year-old in me is now smiling.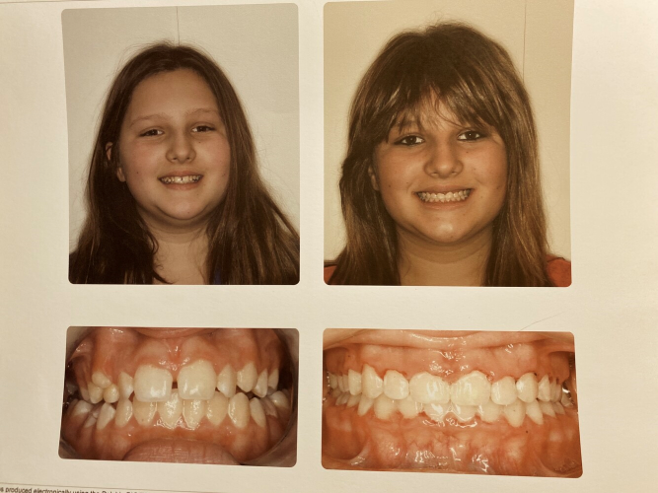 share
Stay up to speed
on the latest at
SoftSmile