Aligner Treatment Planning: An Art and Science
Over 20 years ago, Align Technology ("AlignTech") introduced Invisalign, a clear plastic device resembling a mouthguard, designed to treat teeth misalignment, one of the most common orthodontic abnormalities people experience. These mouthguards were called "aligners." They were an instant popular alternative to metallic braces because they were invisible to others, more comfortable, and, as any doctor would willingly admit, way easier to handle.
AlignTech was the first company to master the mass production of customized aligners and the development of a digital orthodontic platform. They also wisely patented each stage of the technological process and thus controlled two key elements of orthodontic treatment. AlignTech's dominance over the aligner and treatment planning software market has made doctors, who are the most integral aspect of orthodontic treatment, obliged to request treatment planning and manufacturing from AlignTech. As a result, AlignTech can dictate price, and unsurprisingly, the cost of Invisalign was and still is, extremely high.
AlignTech's control over the market has led doctors to seek cheaper, but no less efficient or effective, alternatives. Various companies have attempted to compete with AlignTech's market dominance, especially overseas where IP protection is not as ironclad. In recent years, competitors have introduced direct-to-consumer aligner products, as well as advanced technological alternatives for doctors and technicians who wish to make customized aligners in-house. Despite these developments in the market, there is still no high-quality aligner treatment that is affordable for the majority of people, and doctors are cautious when using any other treatment planning alternative to AlignTech.
This is because treatment planning is both an art and a science. Companies, like AlignTech, have dominated the market by mastering and controlling the supply of high-quality aligners. Other companies have only tried to keep up. It is quite difficult to create a digital treatment planning software that has the advanced data-processing capability and is even more so when the market landscape is so densely patented. Only companies with breakthrough technology can bring their product to market.
SoftSmile was created by doctors, technicians, and manufacturers determined to build aligners and treatment planning solutions without compromising quality or precision. About 10 years ago our team began experimenting with designing and manufacturing aligners. We transformed the entire process by building aligners for just a fraction of Invisalign's price while maintaining the highest quality. We have built our own laboratory and were making aligners and lingual braces, which have been highly praised by renowned doctors from all around the world.
Our team sought powerful digital solutions to ensure doctors would be confident in digital treatment planning and aligner manufacturing alternatives while striving to fulfill our ultimate goal of providing affordable orthodontic treatment to patients without sacrificing quality. But, we found nothing that could address all our requirements--precision, efficiency, power, and beauty-- simultaneously. So, we created our own solution.
Vision, SoftSmile's treatment planning software, is the best on the market because it was designed by doctors to suit the needs of their practice and patients. Since we revealed Vision (beta) we have been delighted by the overwhelmingly positive response to our technology.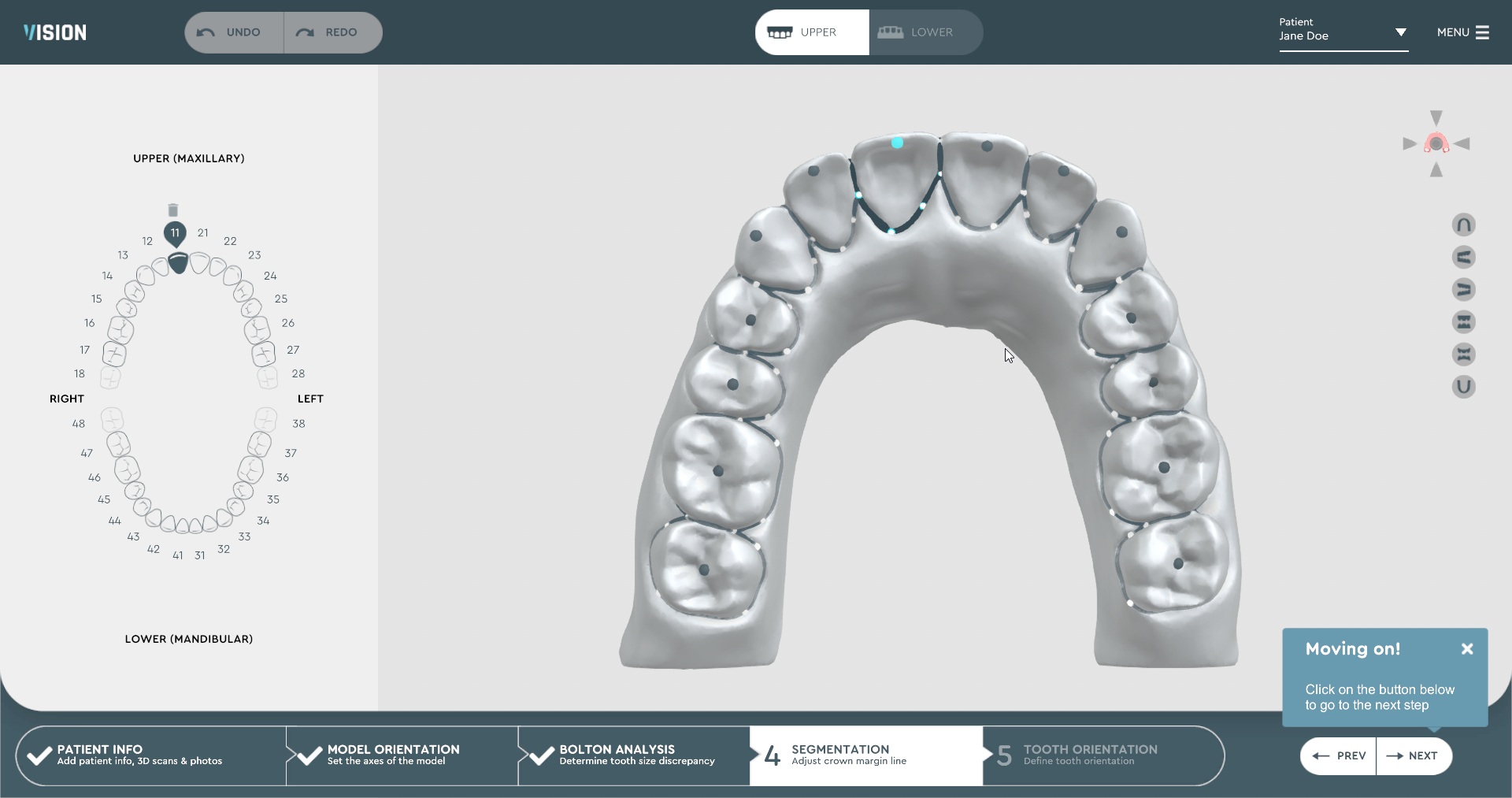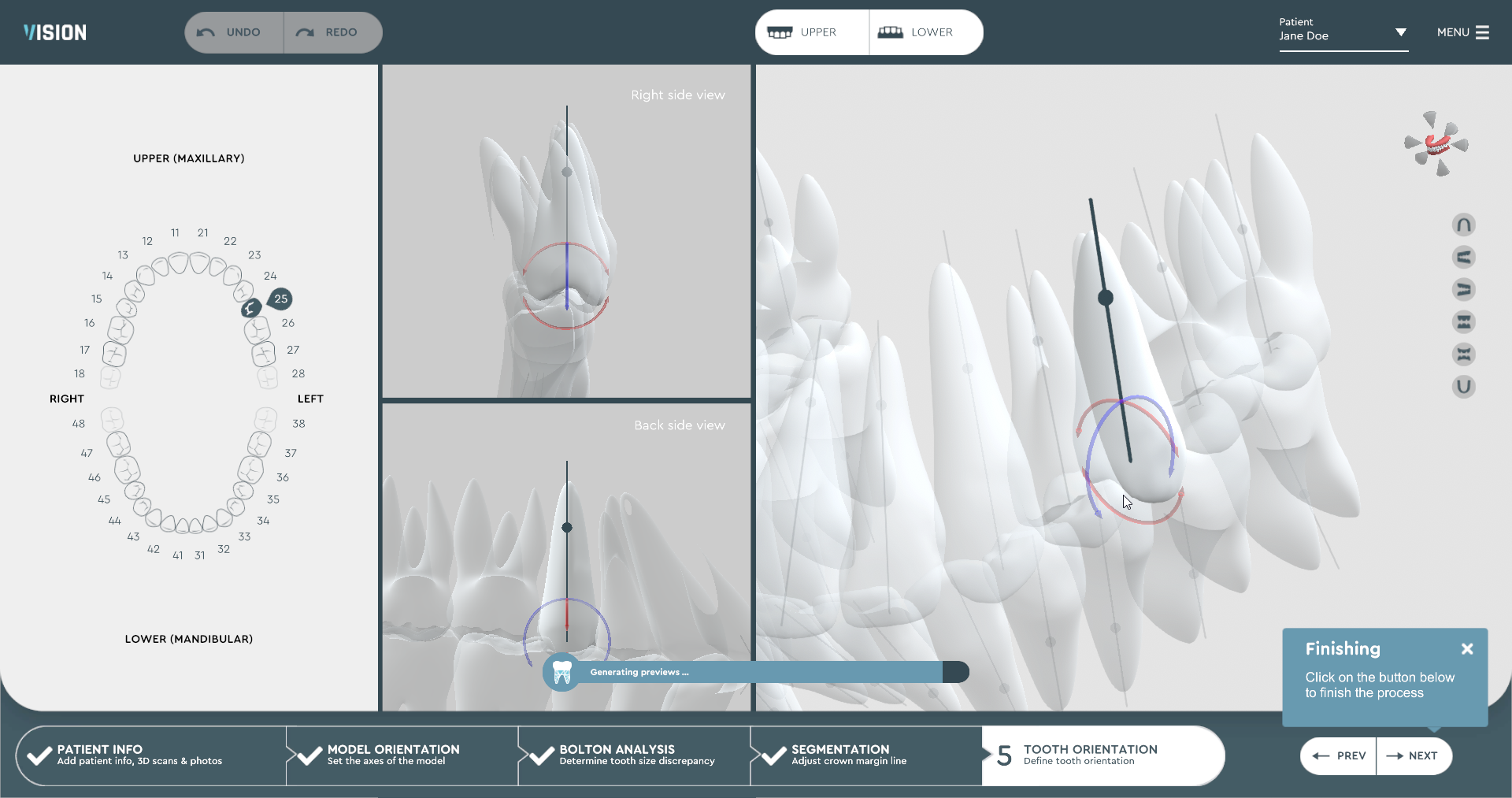 SoftSmile is creating the standard for orthodontic treatment planning. We are creating the strongest solution for doctors, technicians, and patients across the globe.
share
Stay up to speed
on the latest at
SoftSmile